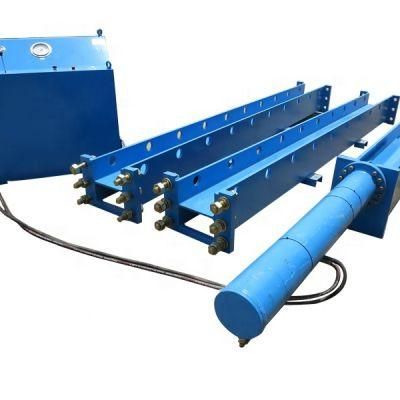 Syj Type Hydraulic Jar Tester
Shandong Seaco Machinery Equipment Co., Ltd.
Customized:Non-Customized
Certification:CE, ISO
Direction:Bidirectional Drilling Jar
Structure:Hydraulic
Transport Package:Standard Export Package
Specification:387-9432
Trademark:SEACO
Origin:Shangdon China
HS Code:84314310
Production Capacity:100
Overview
Product Description
Detailed Photos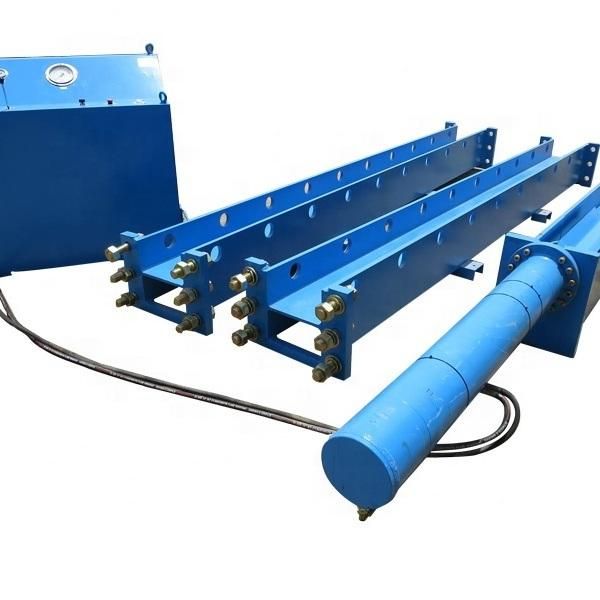 Technical parameters for SYJ150 type hydraulic jar tester
1,Motor power:15KW,speed 1460r/min.
2,Max working pressure:25Mpa
3,Oil tank volume:400l.
4,Working medium:30#abrasive hydraulic oil.
5,Tseting length:1m-10m
6,Oil cylinder stroke:1m
7,Max push force:150tons
8,Max pulling foru:130tons.



SEACO Oilfield Equip,is manufacturer & stockist of equipments,services and solutions to the upstream to downstream in oil & gas industry.We are aimed at helping customers to obtain the maximum from their each well.Providing our customers superior quality at the best value for products and services in order to ensure our customers' continued satisfaction.
Our main range include but not limited below:
1).Rig packages: 250hp to 3000hp Land drilling rigs; Workover rigs(Fast-moving rigs are available).
2).Rig components: Crown block;Travelling block; Hook; Swivel; Rotary table; Drawwork; Driller's cabin; MCC/SCR house; MCC/VD house; Top drive ect...
3).Wellhead & Pressure control equipments: BOP; Chock & Kill manifold; Pressure hoses; BOP closing unit; Casing&Tubing head; X-Mas tree; Valves; Spools and flanges ect...
4).Solid control & Mud system equipments: Shale shaker; Desander; Desilter; Mud cleaner; Hopper; Centrifuge; Agitator; Mud tanks; Unions,ect...
5).Tubulars & Drilling strings: Drill pipe; HWDP; Drill collar; Kelly; Casing; Tubing; Pup joint; Sucker rod; Line pipes ect...
6).Tubular Running and handing tools: Elevator; Slip; Manual/Power tong; HPU; Bushing; Spinner; Bit breaker; Spider; Links; Stuibing guide; Thread protector ect...
7).Downhole/Fishing tools: Drilling & Fishing jar; Stabilizers; Hole opener; Overshot; Drilling bit ect...
8).Cement tools: Cement unit;Float collar; Float shoe;Liner hanger;Cement head ect...
9).Others: Air winch; Drilling line; Safety equipments; Mud pump spare parts; Rig parts; Fittings ect...
10). Commissioning and other services.